Traveling to Turkey from UAE? Check Out These Top 12 Hotels with a Private Pool in Turkey
Turkey is a large peninsula that bridges the continents of Europe and Asia. It is famous for its perfect beach weather and summer destinations. Travelers from all over the world come to resort cities like Antalya, Bodrum. And enjoying the stunning beaches, they also discover delicious Turkish cuisine, some of the most surprising pages of the country's history, as well as its natural beauty. Turkey's coastal cities are among the most popular summer destinations in the world because of the world-class services and luxury facilities they offer. Travnook Travel and Tourism presents you with the best hotels with private pools in Turkey.
TravNok offers you the best hotels with private pools in Türkiye
Bellis Deluxe Hotel, Antalya
Five-star Bellis Deluxe Hotel boasts a beachfront location on the shores of the Mediterranean Sea. The hotel offers guests direct access to a private beach area. It features seasonal outdoor pools and an indoor pool. This hotel with a water park will definitely be popular with kids and adults alike. All rooms are equipped with air conditioning, free Wi-Fi, flat-screen television, a seating area, and a balcony; some rooms boast either sea or pool views.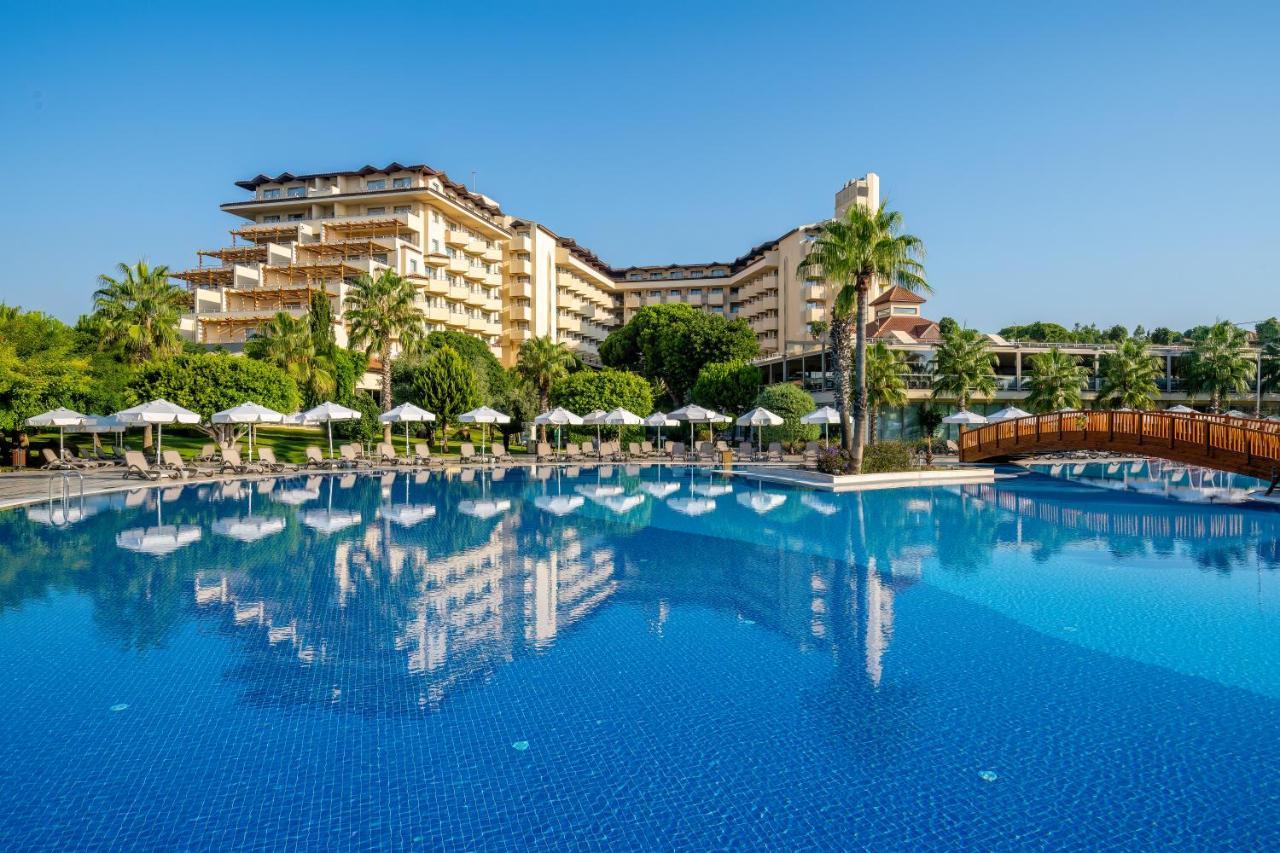 IC Hotels Residence, Antalya
This five-star luxury hotel in Turkey features a private pool, is surrounded by lush vegetation, and is within walking distance to the beach. However, its most beautiful feature is the massive outdoor pool that spans more than 13,100 square feet (about 1,219 square meters) and features a fountain, palm trees, and plants. Guests can relax on a sun lounger by the pool, or enjoy a Thai massage.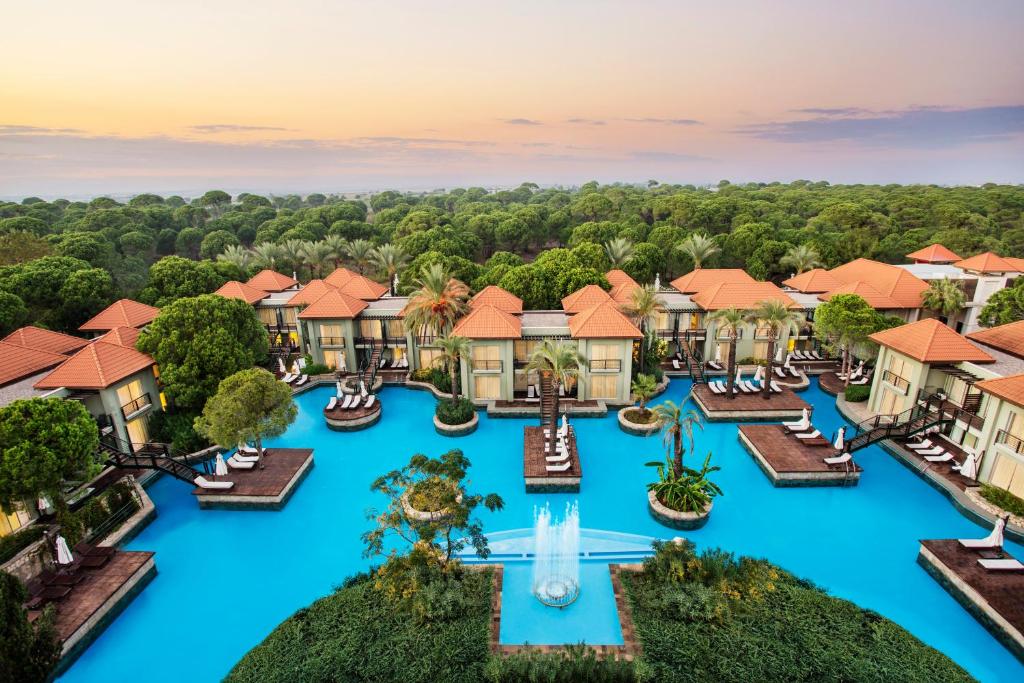 Granada Luxury Belek, Antalya
This five-star resort is a paradise for families with children. While adults will enjoy world-class services, children will experience the vacation of a lifetime. The resort has two mini clubs, a water park of wonders, entertainment, and activities for kids. With three outdoor swimming pools. The resort offers babysitting services, strollers, and all things for the kids, upon request, to create an unforgettable experience for their guests and make the whole vacation as stress-free as possible. Guests can request a baby cot, high chairs, and other baby amenities for their air-conditioned rooms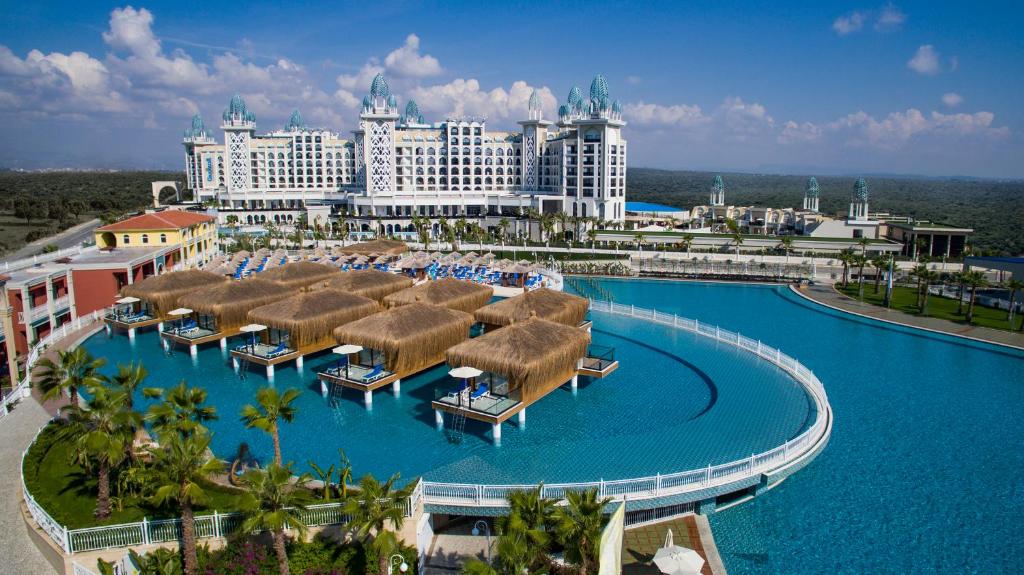 Hotel Villa Mahal, Antalya
This hotel is located on the hillside of Kalkan Bay. It offers guests up-close views of the scenic water and access to a private beach area. The hotel features bright rooms equipped with iPod docking stations, satellite TV, bathrobes, and a balcony. Guests can enjoy a special breakfast with vegan and organic options, as well as on-site facilities such as a bar, free parking, and a seasonal pool with stunning views.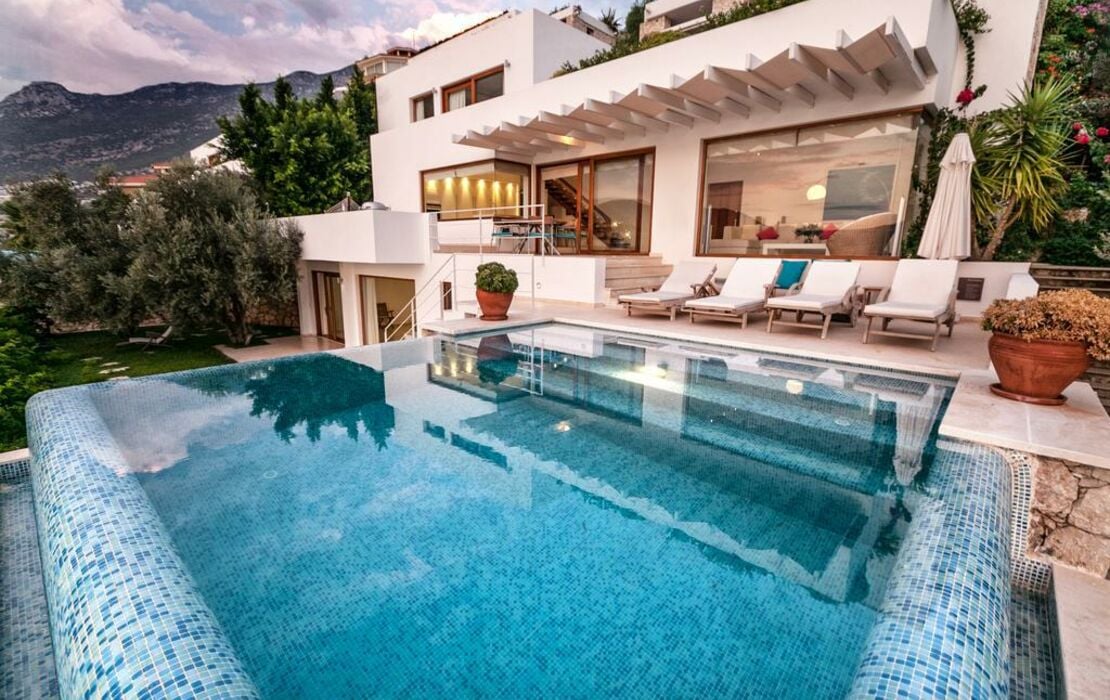 Kapadokya Hill Hotel & Spa, Nevşehir
It is a unique hotel and one of the best options in Nevsehir, central Turkey. All rooms have a cave-like look and feel but come with a full suite of modern amenities, including a hot tub, bathrobes and slippers, free toiletries, and a coffee maker. The resort features a seasonal outdoor pool, a year-round indoor pool, and room service. If you're fond of yoga retreats and wellness retreats, the hotel's spa and wellness center is a great alternative. The entire decor and setting is one of a kind, with an emphasis on comfort and relaxation. Guests can hang out by the pool, or enjoy a professional massage at the spa.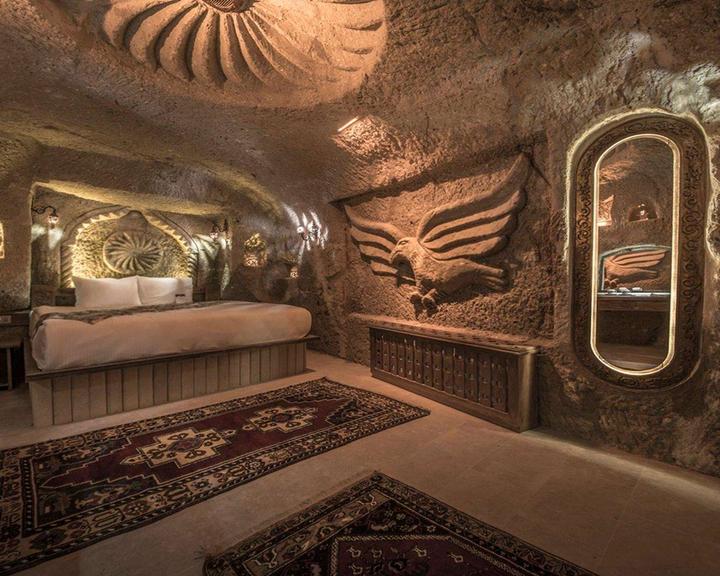 Club Mega Saray, Antalya
Waterfront Club Mega Saray is a small city in itself, offering guests everything they could dream of or need on a luxury vacation. The resort boasts manicured gardens and tropical vegetation galore and gives guests access to a private beach area. There is a spa center on-site, various water slides, and five swimming pools, both indoor and outdoor. All rooms come with air conditioning, a minibar, flat-screen television, and some even offer a pool view or pool access.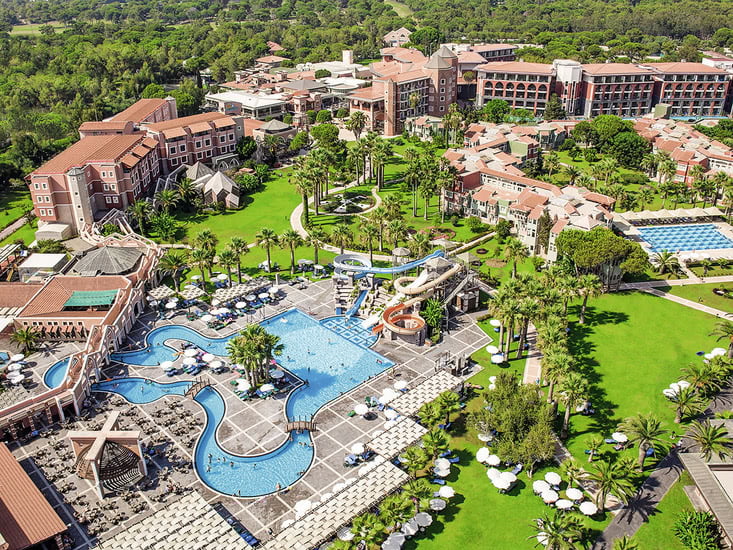 Regnum Carya, Antalya
Regnum Carya is a beachfront paradise for families with children. The hotel features family rooms of various sizes, all equipped with a flat-screen television, free Wi-Fi, a desk, and a private terrace or balcony. On-site, guests can find a deluxe spa center, a sauna, a golf course, and swimming pools. There are three pools open all year, one indoors, one outdoors, and a second outdoor pool for kids with water slides and all kinds of colorful attractions.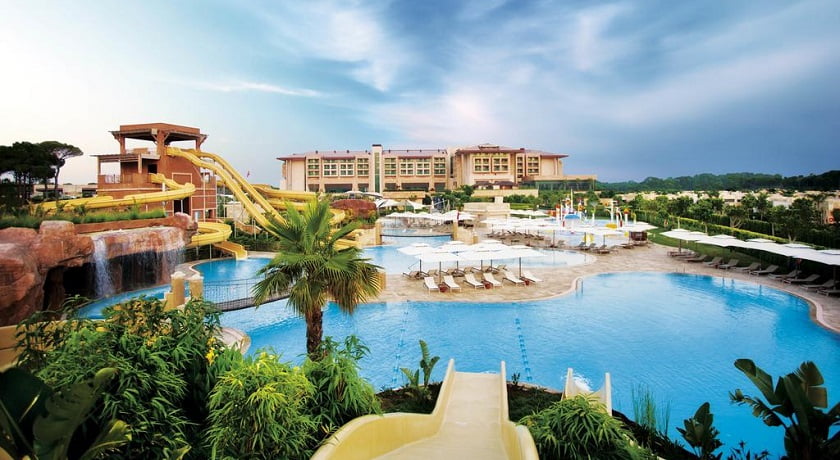 Nautical Hotel, Muğla
This secluded stone-built property is nestled in a lush forest, steps from a private, pristine beach. Guests staying here get to choose one of the on-site units with free Wi-Fi, a minibar, and a terrace or patio. While some rooms feature a private hot tub, guests staying at Nautical Hotel can also enjoy swimming in the adults-only outdoor pool. A delicious breakfast with locally sourced produce is served every morning, taking guests on a flavorful journey through Turkey's delicacies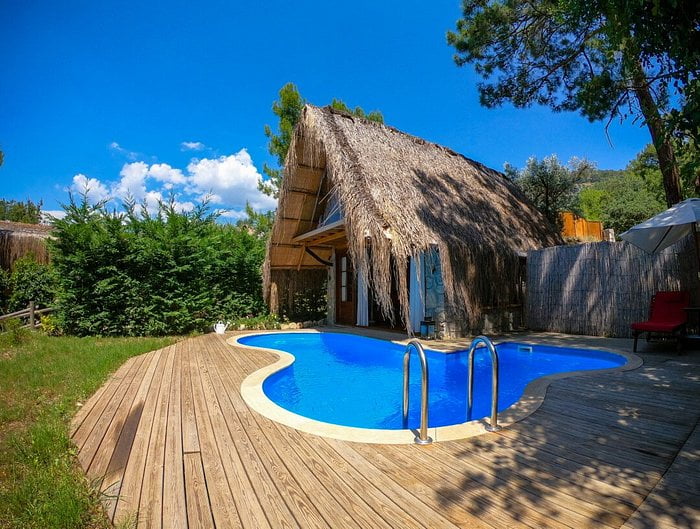 Sirene Luxury Hotel Bodrum, Muğla
This five-star Bodrum hotel welcomes guests to bright, spacious, and elegant rooms, equipped with free Wi-Fi, an iPod docking station, complimentary toiletries, and bathrobes, and boasting a private outdoor space. Guests can opt for 1 of the 113 suites and villas, with some featuring a private pool. Relaxation comes in many forms at Sirene Luxury Bodrum Hotel, whether it's a hot spring bath, sunbathing on one of the sun loungers on the private beach, unwinding in the sauna, or going for a swim in the outdoor or indoor pool.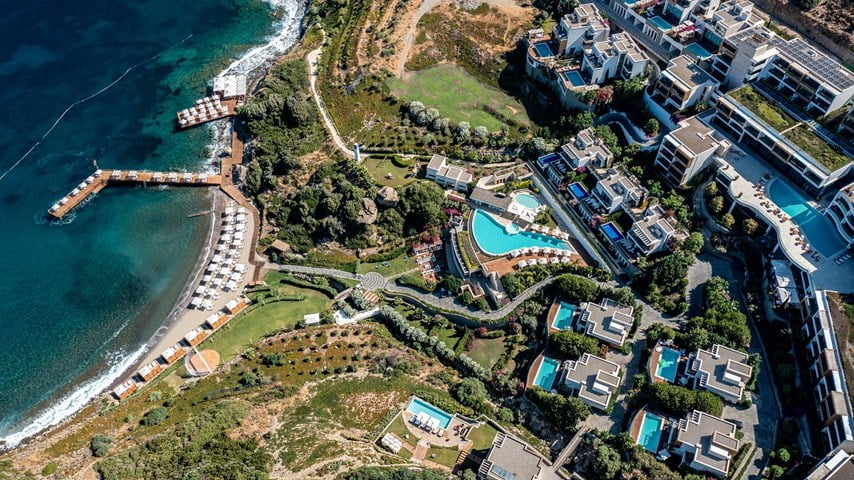 Sign by Ersan, Muğla
This adults-only resort in Bodrum has an excellent location, right on the shores of the Aegean Sea. Sprinkled with palm trees and vegetation galore, the resort boasts a private beach area, a spa center, and an outdoor infinity pool with sweeping sea views. All rooms have contemporary decor and include amenities like free Wi-Fi and flat-screen television. Select rooms even come with a private terrace with a seating area and a small private pool.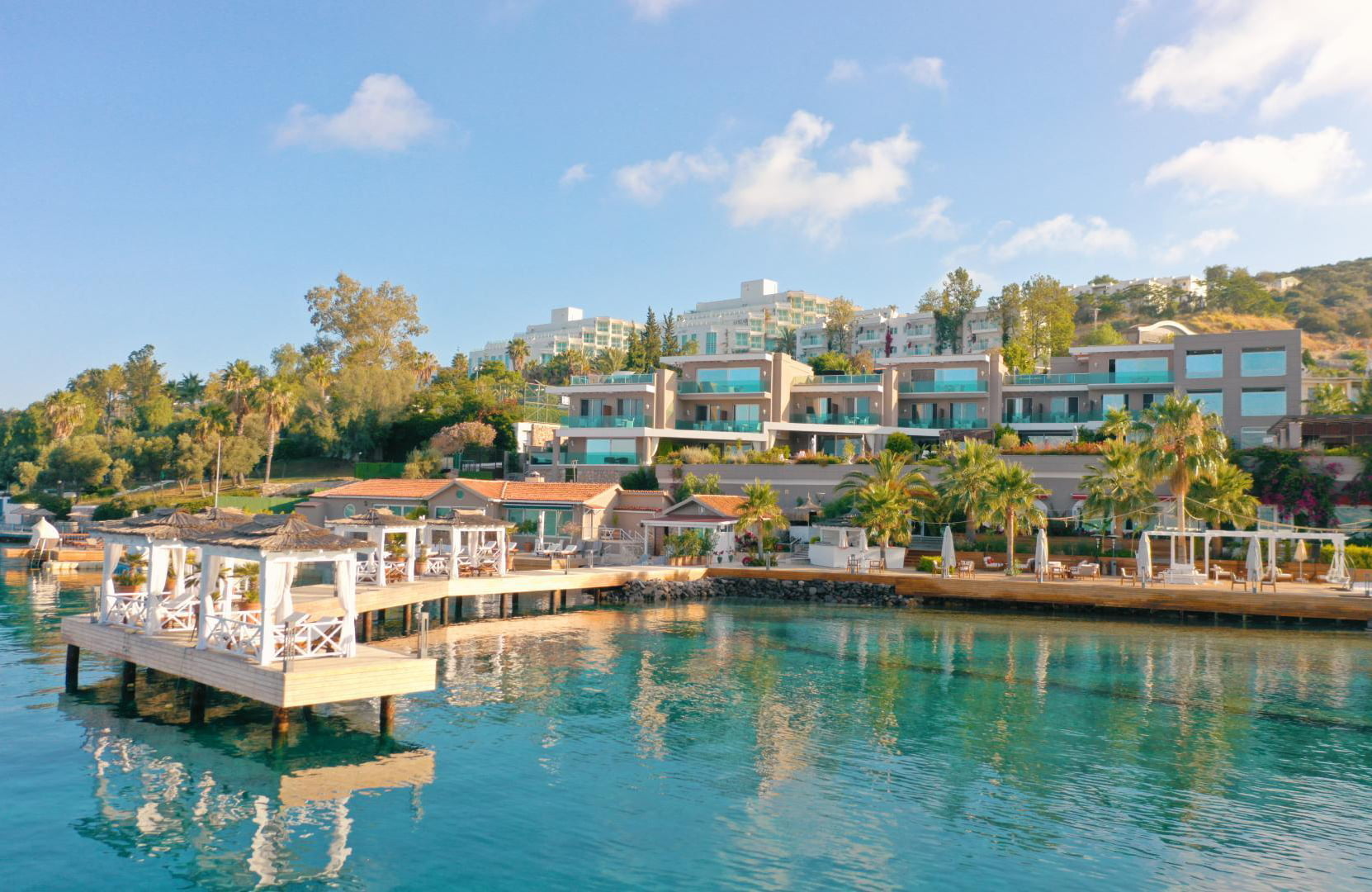 Kempinski Hotel , Antalya
Set on Belek's beachfront, the award-winning Kempinski Hotel The Dome features a Seljuk-style design with elaborate decorations. The hotel offers indoor and outdoor swimming pools, a private sandy beach with a pier, and a luxury spa center. The hotel has two 18-hole golf courses. The spacious rooms and suites at Kempinski Hotel are equipped with free WiFi or LAN and a flat-screen TV. Each has a marble bathroom with a bathtub and shower.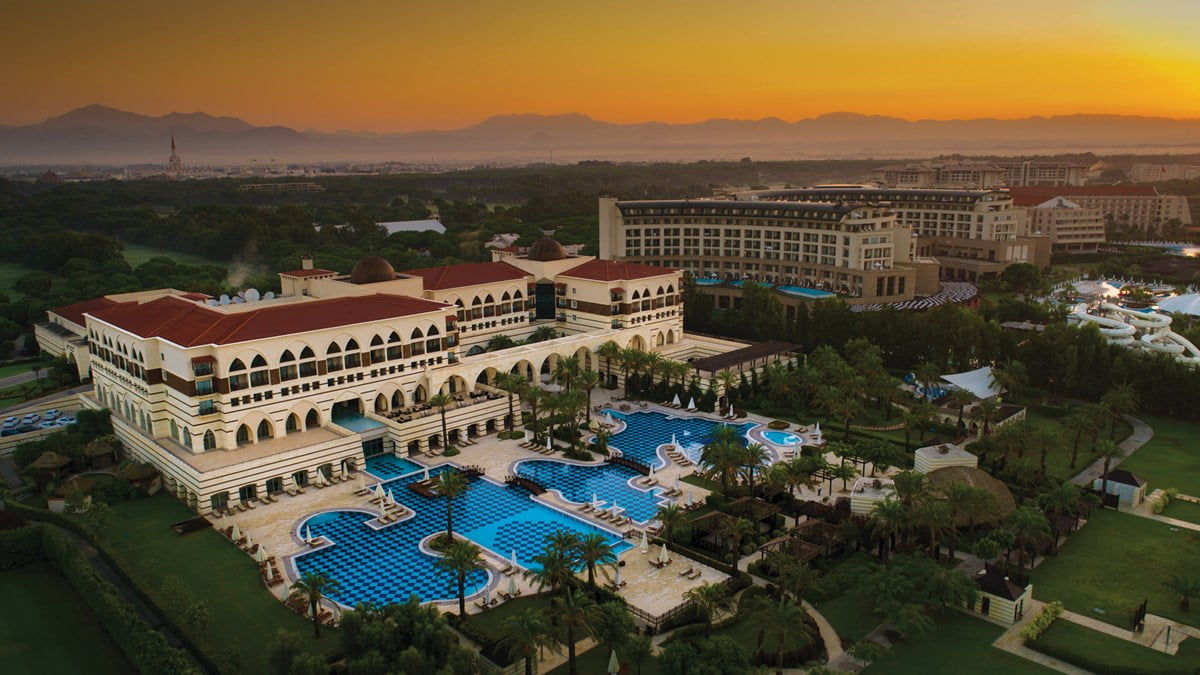 TUI MAGIC LIFE Jacaranda , Antalya
Relaxation meets fun in the sun at the Tui Magic Life Jacaranda in Side! This hotel certainly has everything you need for the ultimate vacation, from amazing all-inclusive food to exciting activities. However, we think the real star of the show is the fantastic swim-up suites. These suites have direct access to a shared swimming pool, so you can jump in the water right from your room. It's like having your own private oasis just a few steps away from the bed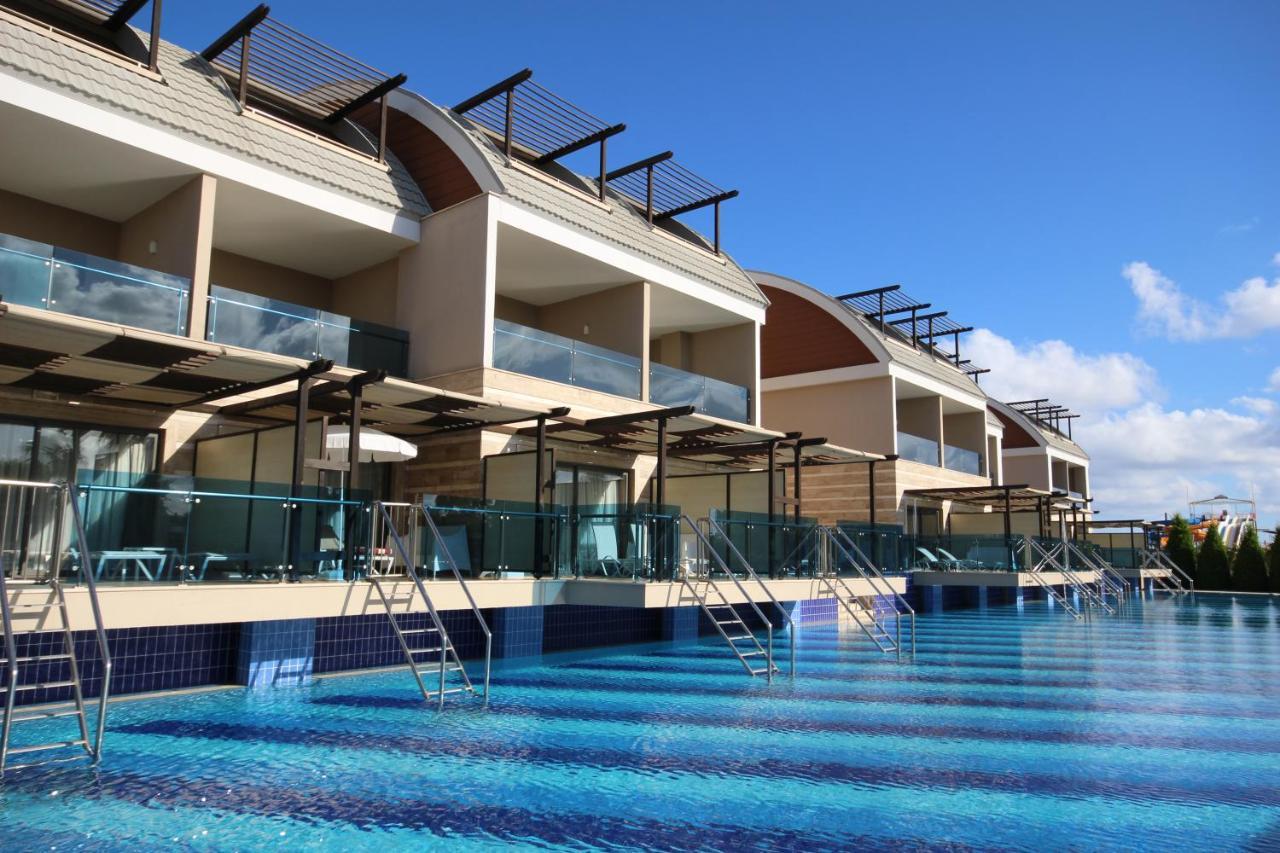 If you are looking for a unique experience and a relaxing holiday in terms of luxury and service, these were some of the best hotels with a private pool in Turkey. Choose the right one for you. Contact us for more details and to book rooms at the best price.